Due to ongoing health concerns regarding COVID-19, there will be no official gathering for 420 Vancouver 2021.
Health officials in British Columbia have banned outdoor gatherings of more than 10 people to combat the spread of the COVID-19 virus.
420 Vancouver organizers hope everyone remains safe – and stoned – this April 20.
Celebrate 4:20 with the Smoke 'n' Snax box!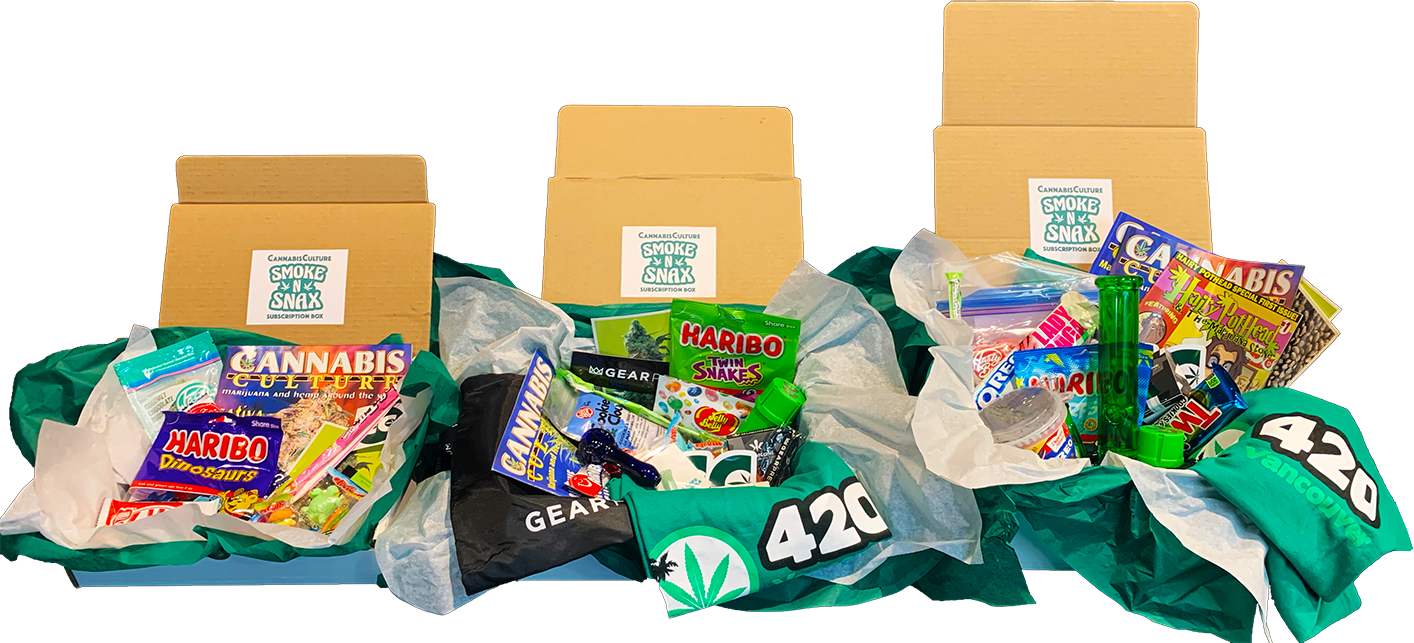 Your April Smoke 'n' Snax box Includes a retro collectable Cannabis Culture Magazine from our archives, 420 merchandise, original artwork from local artist AmFresh, original glass art, exclusive content, delicious rare Snax and other surprise items that you will love.
Become a 420 Insider
Sign up for news alerts and info about future 420 events
4/20 is Special in Vancouver
April 20 is the global day to recognize the world's cannabis culture. We have been hosting 4/20 in Vancouver since 1995. Come enjoy this unique combination of protest, celebration, and farmers' market!
420 Vancouver Needs Your Help!
Please donate and help us make history.
420 Vancouver is the largest 4/20 protest and cannabis celebration on the planet. With over 100,000 in attendance and over 500 vendors every year, 420 is a unique, volunteer-run, non-profit event. Your contribution helps make 420 a safe event that is free to the public. It also goes to help us put on a free stage show, get important things like extra port-o-potties, and protect the grass at Sunset Beach!
We couldn't do it without your support!