You can book your booth space online here. You can also book and pay in person at 307 West Hastings (10am-8pm) or call 778-998-3631 if you need assistance.
2019 Map
Click booth spaces on the map below to add them to your cart.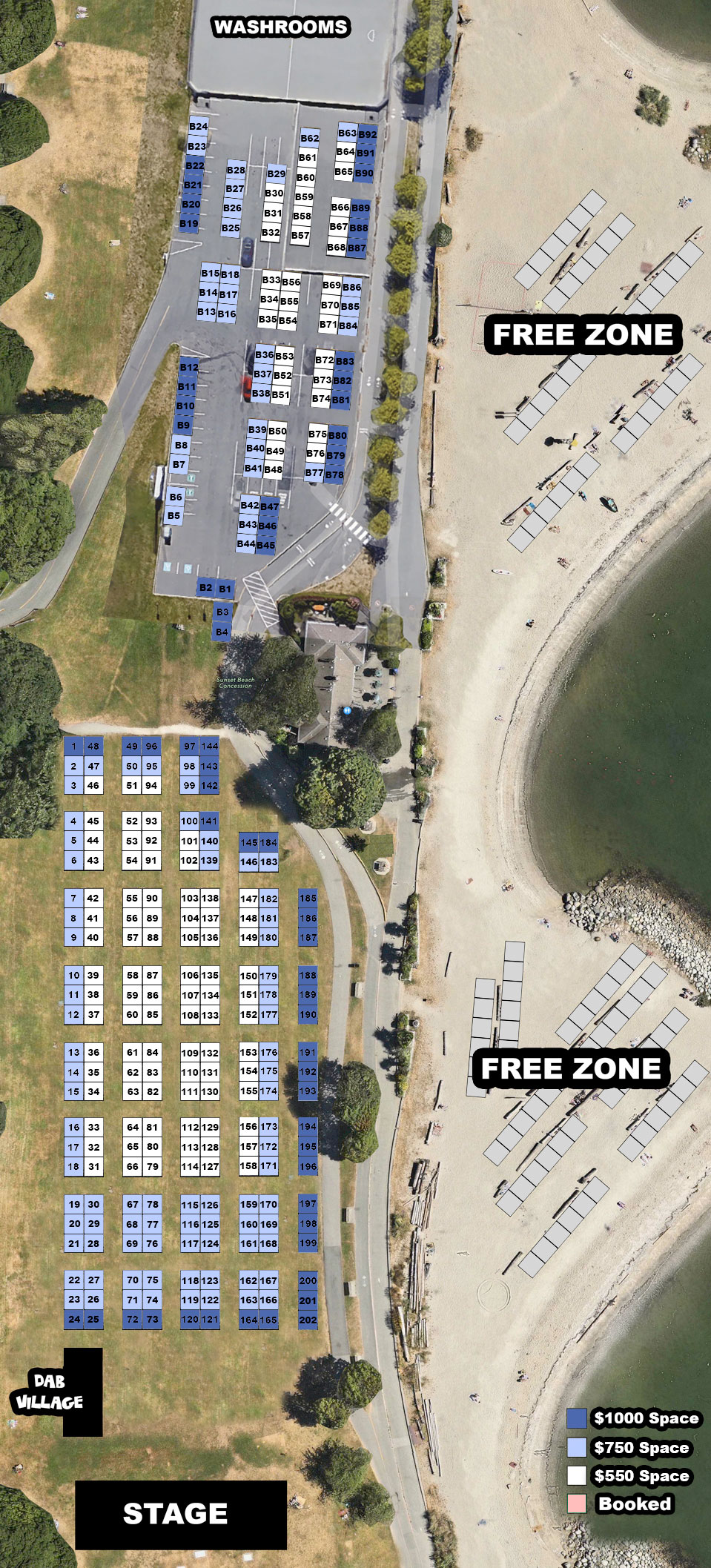 2019 booking is closed.
Thank you to all of our amazing vendors!